We exist to reach the unchurched and awaken the
spiritually restless to love God and to love people.
Get to know more about what makes us different.
Each weekend at Elevate City Church you'll find a relaxed and friendly atmosphere. Through the use of practical teaching and dynamic worship, we strive to present the timeless message of Jesus Christ in a clear and fresh way. You'll find a printed outline for notes in your worship guide that will help you make the most of each week's teaching.

Each service we offer creative, exciting programs for children from birth-fifth grade. Our loving Dream Team members teach biblical values that will help your kids build a strong foundation of faith to grow on.
At Elevate, there is no dress code. We believe God cares more about the condition of your heart than your outward appearance. Feel free to dress up, or come in jeans and a favorite t-shirt, whatever makes you comfortable.

If you are visiting for the first time: we won't embarrass you, call you out, or ask you to give money. We have an awesome team of people to help guide you and connect with you, but we realize that many people want to check out the church and "be anonymous" and that's fine with us! So come in, grab a free cup of coffee, enjoy the relaxed atmosphere, and see if this is the church for you.
In May of 2011, Senior Pastor Kyle Mills and his family moved from Columbus, Ohio to Fort Wayne with the support of The Association of Related Churches with a vision to launch a life-giving church in the Fort Wayne area.

Elevate City Church launched its first public worship experience on March 18, 2012, at Northwood Middle School with 150 people in attendance. From that day to this, God has been using Elevate to impact and serve thousands of people and each day brings a new excitement of how we can positively affect our city, our state and our world.
Elevate City Church is a community of people whose purpose and goal is to love God and love people. We're not experts. We're far from perfect. Nobody looks the same and yet everybody belongs.

Whether you're spiritually restless, discontent, new at discovering who God is, or a veteran of the faith, you're welcome here.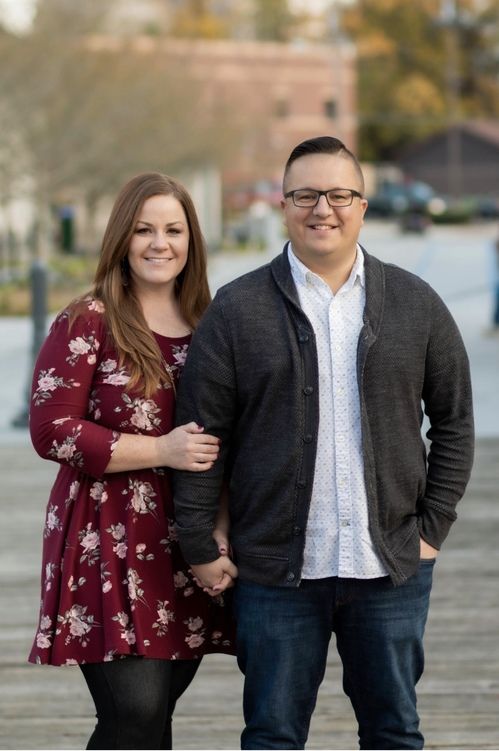 Kyle Mills wears many hats. He is a husband, father, pastor, teacher, conference speaker, church planter. He has had the honor to travel & minister across America and the world seeing hundreds of people born again. Kyle's heart was greatly impacted at the tender age of nine when he encountered the call of God to plant a church in the Fort Wayne area. Preaching for the first time at fourteen, he has stayed faithful to the call of God with purity and integrity.

Kyle has also encountered the miraculous at a personal level. In December, 2008, he was afflicted with a sickness that doctors could not diagnose. Doctors prepared his family for his death. Kyle was on his deathbed for two weeks in the ICU on life support. The Lord stepped in on his behalf healing his body. Doctors called it "one of the quickest and greatest turnarounds we have ever seen."
Kyle is a strong believer in the word of God. He possesses the ability to bring the Bible to life, making it relevant to today's society. His desire is to help people connect, grow, and go in ministry for the Kingdom of God. Determined to reach out to and build up people from all walks of life, Kyle has established an open-door policy that welcomes in the broken, lost, and dying. His desire is to capture the heart of Fort Wayne and make it a city for God.

Kyle is a graduate of Liberty University and a full time student in the Life of Leadership. Kyle and his wife Bethany reside in Fort Wayne, Indiana and have three beautiful children, Ashtyn, Judah, and Braxton.
Associate Children's Pastor
Assistant to Lead Pastor